Vous êtes dans un cas : vous voulez savoir à qui appartient ce num mais vous ne nous voulez pas l'ajouter ? Voici 2 applications et 3 astuces.
---
Vérifier un numéro sur WhatsApp
---
Copiez le numéro que vous voulez vérifier dans votre presse-papiers. Ouvrez l'app et appuyez sur le bouton "Nouveau message".
Lorsque vous allez sur l'écran Nouveau message, vous avez la possibilité d'ajouter un nouveau contact.
Appuyez sur le bouton Nouveau contact et dans le champ, entrez le numéro que vous souhaitez vérifier.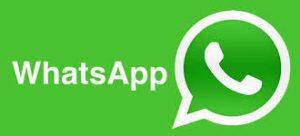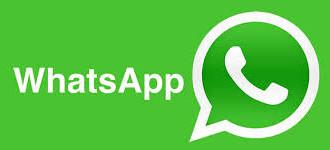 WhatsApp Piraté : 5 Solutions et 3 Méthodes de Vérification
S'il n'est pas connecté à un compte, un message " Non disponible sur WhatsApp " apparaîtra sous le numéro. Vous ne pouvez pas faire grand-chose à ce sujet.
Vous pouvez utiliser un SMS et indiquer au propriétaire, l'application que vous préférez pour les communications quotidiennes.
Il est évident que toute personne possédant votre numéro de téléphone peut également vérifier si vous utilisez WhatsApp ou non. Mais au-delà de cela, il n'y a aucune information qui peut être découverte.
Votre nom, votre lieu, votre statut d'activité et toutes les histoires que vous avez postées resteront privées jusqu'à ce que vous échangiez des messages.
Cela peut cependant représenter un léger risque de sécurité pour les utilisateurs qui ne veulent pas que leur utilisation de l'application soit découverte.
Cela tend également à être une indication si l'utilisateur a installé l'application sur son téléphone. Si l'application n'est pas installée sur un téléphone, elle ne sera peut-être pas considérée comme un utilisateur actif.
Vérifier si un utilisateur est sur WhatsApp avec cette méthode ne permet pas de l'alerter.
Si vous l'ajoutez comme contact, il ne pourra pas savoir que vous l'avez fait. Ce n'est que lorsque vous l'envoyez un message qu'ils sauront que vous avez leur numéro de téléphone.
[5 Solutions] Téléphone ne Marche que sur Haut-parleur
[9 Solutions] Problème d'Android Auto (ne Fonctionne pas)
Le message révélera également votre nom et votre photo de profil s'il est rendu public.
Ensuite, la personne que vous avez contactée peut vous répondre et vous pourrez tous deux voir le nom, la photo de profil, le statut actif, les histoires, etc. des autres personnes.
Si vous souhaitez contourner cette restriction stupide et discuter immédiatement avec un nouveau contact, il existe plusieurs astuces pour cela.
L'un d'entre eux est fourni par WhatsApp, mais il n'est pas accessible dans l'application pour une raison quelconque. Si vous n'êtes pas au courant, je vais vous expliquer trois des méthodes les plus simples ci-dessous.
Avis sur Cleanfox : Ne Fonctionne Pas ? Danger ?
---
Vérifier le nom et la photo d'une personne sans l'ajouter
---
Vous pouvez utiliser une application pour accélérer les choses. Il vous suffit d'entrer le numéro de téléphone, d'appuyer sur un bouton et vous êtes dirigé vers un chat nouvellement créé.
Avis sur Too Good To Go : Manger Pas Cher & Anti-Gaspi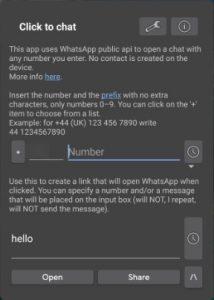 Parmi ces applications, Click to chat est la plus légère (113 KB), elle ne comporte pas de publicité et ne nécessite aucune autorisation pour discuter. Easy Message est une autre bonne alternative sans publicité et avec quelques permissions.
Test et Avis sur Avast Mobile Security : Efficace et Gratuit ?
---
Sélection de textes et actions d'application
---
Cette méthode est peut-être la moins connue du lot, mais c'est la plus facile, la plus rapide et la mieux intégrée.
Vous pouvez facilement taper + numéro de téléphone (en incluant le + et le code du pays au début) dans le widget de recherche Google sur votre écran d'accueil, puis appuyer pour le sélectionner, et enfin appuyer sur le bouton à trois points.
Une option pour envoyer un message WhatsApp devrait apparaître si vous avez un appareil compatible.
Dans nos tests, cela fonctionne à la fois sur Android 9 Pie et 10, mais seulement sur les appareils (Pixels et Android One).
Avis sur Nextdoor : Plusieurs Avantages et Inconvénient
Nous avons vu les autres fonctions sur les téléphones Huawei, Samsung et OnePlus, mais pas sur celui de WhatsApp. Nous espérons que l'intégration se fera plus tard sur les appareils Android non stockés.
Ces solutions de contournement devraient s'avérer utiles si vous avez fréquemment des conversations de courte durée avec des inconnus.
Avis sur Samsung Health : Est-Elle la Meilleure ?
Par exemple, je dois parfois parler à des gens pour organiser la vente ou l'achat de certains articles d'occasion, et je n'ai pas vraiment besoin d'ajouter toutes ces connaissances temporaires à mes contacts.
Je suis sûr que vous pouvez penser à d'autres façons dont cela pourrait être utile.
5 Meilleurs Applis Anti-gaspi : Sauver & Économiser
On ne sait pas très bien pourquoi cette limitation doit exister dans WhatsApp, ni pourquoi on ne peut pas simplement taper un numéro et l'envoyer un message comme sur n'importe quelle application SMS.
Heureusement, nous avons tous maintenant au moins quelques façons de contourner cette restriction.