Pourquoi utiliser des Applis Anti-gaspi ? Chaque jour, de la nourriture parfaitement bonne est gaspillée. Il est effrayant de le reconnaître alors qu'il y a encore des gens qui meurent de faim dans le monde.
Réduire le gaspillage alimentaire est l'une des choses les plus importantes que nous puissions faire pour inverser le réchauffement climatique.
Si vous consultez le site web du projet Drawdown, vous constaterez que la réduction du gaspillage de nourriture peut avoir un impact considérable sur la réduction des émissions.
Les déchets alimentaires qui se décomposent dans les décharges libèrent du méthane, un gaz à effet de serre plus puissant que le dioxyde de carbone.
Tout ce que nous pouvons faire pour éviter que les déchets alimentaires ne soient mis en décharge est utile.
Vous n'êtes pas d'humeur à cuisiner avec des pelures de carottes ou à faire votre propre bouillon de légumes avec des restes, vous voulez contribuer à réduire les déchets alimentaires dans le monde, mais en même temps, tout ce que vous voulez maintenant, c'est de la nourriture à emporter.
Avis sur Cleanfox : Ne Fonctionne Pas ? Danger ?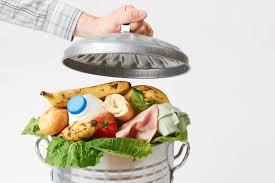 Savoir si Quelqu'un Regarde mon Profil Whatsapp: 3 APPS
---
Applis anti gaspi : Commander des plats à emporter tout en étant zéro déchet – oui ou non ?
---
Lorsque j'ai commencé ce voyage, je me suis sentie super coupable en commandant des plats à emporter.
Il faut dire que vous je ne suis pas une personne qui aime les plats à emporter, je préfère manger des repas plus simples comme du pain avec quelque chose plutôt que de commander de la nourriture, mais parfois nous sommes juste d'humeur, n'est-ce pas ?
Je me suis sentie coupable même si j'ai commandé des plats à emporter une fois tous les trois mois peut-être ?
Permettez-moi de commencer par dire : quelle que soit la fréquence à laquelle vous commandez des plats à emporter, ne vous en sentez jamais coupable.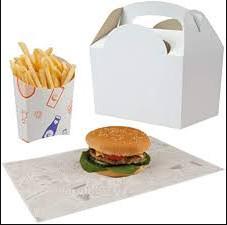 WhatsApp Piraté : 5 Solutions et 3 Méthodes de Vérification
Vous avez vos propres circonstances, vos propres problèmes, ne soyez pas trop dur avec vous-même. Je sais à quel point j'étais stressée et je sais que cela n'aide pas. Acceptez-le.
OK, maintenant vous savez que vous voulez commander à emporter.
Vous pouvez commander dans votre restaurant préféré, mais vous pouvez aussi voir cela comme une occasion de tester des entreprises qui s'investissent dans la réduction du gaspillage de nourriture dans les restaurants.
Voyons comment.
---
Quelle quantité de nourriture un restaurant ordinaire gaspille-t-il ?
---
Je ne travaille pas dans ce secteur, mais une étude récente a démontré que les restaurants peuvent faire un bénéfice de 700% qu'ils investissent dans la réduction du gaspillage alimentaire.
S'ils peuvent faire autant de bénéfices, cela signifie qu'ils gaspillent trop de nourriture.
Heureusement, les restaurants sont plus conscients de ce fait et font des changements. Motifs altruistes ou non, probablement juste pour faire plus de profit, je m'en fiche, moins de nourriture est gaspillée.
L'une des boulangeries proches de chez moi réduit le prix des gâteaux et des pâtisseries avant de fermer.
Cela permettra non seulement aux gens qui n'ont pas les moyens de leur acheter, mais aussi de réduire la quantité de nourriture qu'ils gaspillent.
Grâce à la technologie, il existe maintenant des applications qui permettent d'acheter des aliments moins chers dans les restaurants avant qu'ils ne ferment.
Vous pouvez utiliser votre téléphone et réduire le gaspillage de nourriture, c'est génial, non ? De plus, vous n'avez pas besoin de préparer le dîner !
---
Applis anti gaspi et choisir des repas prêts à manger
---
OLIO
---
Disponible en : Dans le monde entier !
OLIO ! Vous ne commandez pas vraiment de plats à emporter, mais j'ai pensé que c'était trop important pour ne pas en parler.
OLIO vous met en contact avec des gens qui ont des surplus de nourriture à proximité et vous pouvez également entrer vos propres listes si vous avez des choses que vous ne pouvez pas utiliser. C'est très utile avant de partir en vacances.
Il y a aussi des bénévoles qui ramassent les dons des restaurants et les inscrivent dans l'application pour que vous puissiez les récupérer.
Le meilleur de tout cela ? Tout est gratuit. Tant que vous pouvez le ramasser, il est à vous.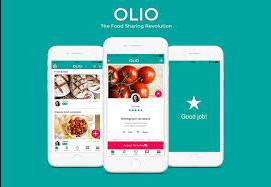 L'application, disponible pour iOs, Android et vous pouvez vous connecter sur votre ordinateur, ce que je considère comme un énorme avantage de ce service.
Comme elle est disponible partout, il suffit d'avoir des utilisateurs.
Si vous ne voyez personne l'utiliser dans votre ville, pourquoi ne pas la recommander à vos amis et à votre famille ? Passez le mot et l'application fonctionnera pour vous.
---
Applis Anti-gaspi: Too Good To Go
---
Disponible en : Autriche, Belgique, Danemark, France, Allemagne, Italie, Norvège, Pologne, Espagne, Suisse, Pays-Bas, Royaume-Uni.
Dans plusieurs pays d'Europe, Too Good To Go vise à inspirer et à donner à chacun les moyens d'agir contre le gaspillage alimentaire.
Avis sur Too Good To Go : Manger Pas Cher & Anti-Gaspi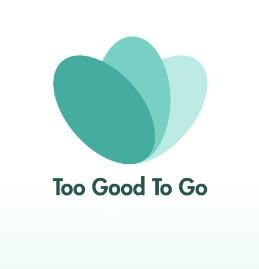 L'application, disponible pour iOs et Android, indique les magasins les plus proches pour que vous puissiez commander et récupérer votre repas à l'heure indiquée.
Tous ces repas sont proposés à des prix très réduits, ce qui vous permet d'économiser de l'argent en mangeant dans vos restaurants préférés.
Vous ne pouvez pas choisir ce que vous commandez, vous recevrez un sac/boîte surprise qui est assemblé par le restaurant.
---
Karma
---
Disponible en : Suède, Royaume-Uni, France. Karma est une entreprise suédoise fondée à Stockholm en novembre 2016.
La mission ultime de Karma est de veiller à ce que la bonne nourriture ne soit jamais gaspillée.
L'application, disponible pour iOs et Android, indique les restaurants les plus proches pour que vous puissiez commander et récupérer votre repas à l'heure indiquée.
Vous savez maintenant exactement ce que vous allez chercher, ce ne sera pas un sac surprise.
La nourriture est toujours réduite d'au moins 50 % et vous devrez payer directement dans l'application.
Vous pouvez sauvegarder vos endroits préférés et être averti chaque fois qu'ils ont de la nourriture à sauvegarder.
Avis sur Google Photos : Tout ce que Vous Devez Savoir
---
L'application UGO Fresh
---
UGO Fresh met en relation les magasins et les restaurants avec les clients locaux.
Leur objectif est de réduire le gaspillage alimentaire tout en augmentant les revenus des vendeurs en leur donnant une plate-forme pour promouvoir les offres de dernière minute.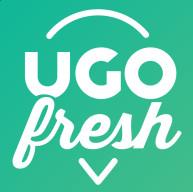 Le fonctionnement est le suivant :
Vous téléchargez l'application, vous installez des notifications ou vous recherchez les meilleures offres, vous achetez et vous payez vos achats à l'aide de l'application UGO Fresh et vous pouvez aller les chercher au magasin ou au restaurant.
Avis sur Nextdoor : Plusieurs Avantages et Inconvénient
---
Flashfood (Québec)
---
Actuellement disponible uniquement au Canada, Flashfood permet aux acheteurs de bénéficier de réductions importantes sur les produits alimentaires dont la date de péremption est proche.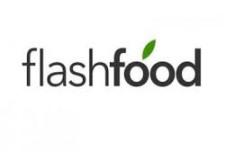 Ils se sont associés à de grandes chaînes de supermarchés telles que Meijer pour vendre leurs produits excédentaires à des prix réduits.
L'application vous permet de sélectionner des articles et de les acheter directement sur votre téléphone, qui sont ensuite prêts à être ramassés.
[9 Solutions] Problème d'Android Auto (ne Fonctionne pas)
---
Pas d'apps anti-gaspi dans ma région !
---
Malheureusement, ces Applis anti-gaspi ne sont pas disponibles partout (OLIO oui !) mais si les gens s'y intéressent, elles vont sûrement suivre.
Faites savoir aux gens que ce genre d'applications existe et contactez-les directement pour savoir s'ils seraient intéressés par une participation dans votre ville.
Ce n'est qu'en manifestant leur intérêt qu'ils envisageront de travailler dans votre région, alors agissez !
[5 Solutions] Téléphone ne Marche que sur Haut-parleur
---
Y a-t-il des apps que j'ai oubliées de mentionner ?
---
Mentionnez dans les commentaires ci-dessous s'il existe d'autres pour commander des plats à emporter et réduire le gaspillage de nourriture en même temps afin que je puisse les ajouter au poste.
Je tiendrai ce message à jour à tout moment si l'un d'entre eux se retire.