J'e vous donne mon avis sur Too Good To Go par ce que je suis fan des Apps qui peuvent m'aider à adopter un mode de vie plus respectueux de l'environnement. J'aime aussi les applications qui m'aideront à économiser de l'argent.
D'après ce que j'ai pu lire en ligne, "Too Good To Go" semble être la combinaison parfaite.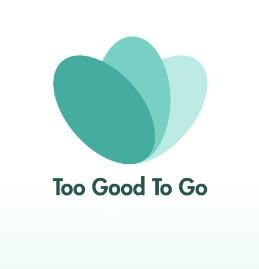 Avis sur Google Photos : Tout ce que Vous Devez Savoir
C'est pourquoi j'ai voulu donner une vraie chance à ce projet. Et croyez-moi : ce n'est pas une des critiques sponsorisées/fausses qui existent.
Je n'ai pas, et n'aurai jamais, de relation directe avec une quelconque "application environnementale". Ce qui est important pour moi, c'est de savoir si elle est décente ou non.
---
Avis sur Too Good To Go : Pourquoi permet-il d'économiser de l'argent et de réduire le gaspillage de nourriture ?
---
Si vous savez déjà ce qu'est "Too Good To Go" et que vous avez téléchargé l'application : sautez cette partie. Cela va juste être ennuyeux pour vous. Passez au titre suivant.
Pour vous ceux qui sont intéressés : Il est une application qui met en relation les restaurants et les clients gourmands. Les restaurants et les boulangeries du monde entier produisent beaucoup de nourriture chaque jour.
Une partie est jetée. Too Good To Go est une plateforme qui aide les restaurants et les cafés à vendre le reste de la nourriture de chaque jour qui n'est consommé et qui est trop bonne à emporter.
Avis sur Nextdoor : Plusieurs Avantages et Inconvénient
---
C'est de cette manière qu'un achat fonctionne généralement à l'intérieur de l'application :
---
 Les restaurants verront, à la fin de la journée, combien il leur reste de pain/poulet/chocolat.
 Afin de se débarrasser de la nourriture, ils ouvrent une annonce sur l'application.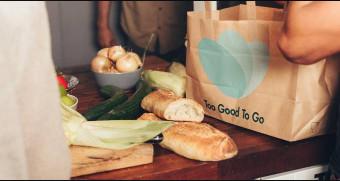 Avis sur Nextdoor : Plusieurs Avantages et Inconvénient
Toute la nourriture est vendue à prix réduit.
Cela aide les gens à acheter des repas bon marché et les restaurants à vendre toute leur nourriture.
Vous obtenez un dîner bon marché. Le restaurant pourra vendre toute sa nourriture.
La planète sera heureuse car c'est une façon très durable de faire parvenir les "restes" aux consommateurs.
Une Situation de Win / Win
Avis sur Cleanfox : Ne Fonctionne Pas ? Danger ?
---
Interface utilisateur et fonctionnalités
---
PS ! À la fin de cette section, vous pouvez voir de nombreuses captures d'écran que j'ai pris avec mon téléphone.  Elles vous aident à mieux comprendre le système.
Pour télécharger et utiliser une nouvelle application, j'ai toujours deux conditions :
 Elle doit créer une certaine valeur qui me fait défaut dans ma vie actuelle.
 L'UX (user experience) doit être au top. Je déteste les applications qui ne fonctionnent pas correctement.
Heureusement, Too Good To Go a les deux. Il y a beaucoup de choses faciles sur l'application.
Il est très facile de trouver des restaurants et de bonnes offres. S'inscrire = pas de problème du tout. Ajouter les informations relatives à votre carte de crédit = plus facile à faire qu'à dire.
[9 Solutions] Problème d'Android Auto (ne Fonctionne pas)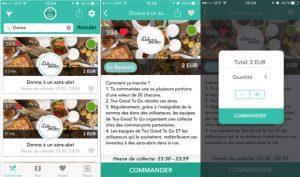 Téléphone ne Marche que sur Haut-parleur
---
Allons chercher de la nourriture – comment puis-je facilement commander sur Too Good To Go ?
---
Très facile. Ouvrez votre application, trouvez les restaurants à proximité, cliquez dessus – et puis commandez. Vous achetez dans l'application, et vous obtenez une confirmation immédiatement. Il ne vous reste plus qu'à aller chercher les aliments.
WhatsApp Piraté : 5 Solutions et 3 Méthodes de Vérification
---
A-t-il été difficile d'aller chercher la nourriture ?
---
Non. En entrant dans le restaurant, dites-leur que vous venez du Too Good To Go et que vous avez acheté un plat végétarien. Vous recevez la nourriture dans un joli sac en plastique. C'est aussi simple que ça.
---
Avis sur Too Good To Go : Quels sont les aspects négatifs ?
---
Il y a deux choses qui me semblent évidentes : le temps que vous pouvez prendre votre nourriture et le fait de ne pas savoir ce que vous devez prendre.
Êtes-vous sûr de pouvoir vous rendre au restaurant dans les délais impartis ?
La plupart des restaurants de ma région m'ont dit que je pouvais aller chercher la nourriture "entre 19h30 et 20h00" ou "14h00 et 14h30".
Comme je fais l'aller-retour entre le restaurant et le métro ou le bus, je risque de ne pas pouvoir récupérer ma nourriture. C'est assez triste.
Savoir si Quelqu'un Regarde mon Profil Whatsapp: 3 APPS
Un restaurant ne me permettrait de venir chercher ma nourriture qu'entre 18h00 et 18h15. Espresso House m'a permis de récupérer ma nourriture dans un délai de dix minutes ( !) entre 20h55 et 21h05 !
En plus de cela, 95 % des restaurants proposent ce qu'ils appellent un "paquet surprise".
Cela donne un sens à la situation, car ils ne savent pas exactement quel type de nourriture il leur reste à la fin de la journée. Cependant, cette application n'est pas destinée aux personnes très pointilleuses.
Imaginons que vous vous rendiez à l'application Too Good To Go et que vous commandiez quelque chose dans un restaurant indien.
Cela signifie que vous pouvez tout acheter, du Pizza à la coriandre et au poisson. C'est 100 % aléatoire.
Savoir si Quelqu'un Regarde mon Profil Whatsapp: 3 APPS
---
Note globale – Quelle est la qualité de Too Good To Go ?
---
Après avoir lu plusieurs autres critiques en ligne, je m'attendais à un super bon produit. Et c'est exactement ce que j'ai obtenu.
Les avantages :
---
– Facile à utiliser.
– Gratuit (vous ne payez que ce que vous commandez sans aucun frais caché).
– L'interface utilisateur était aussi bonne que je l'espérais.
– La partie communication entre l'application et le restaurant semblait bien fonctionner.
Mon plus grand souci était d'arriver au restaurant et d'obtenir un visage "qui êtes-vous ?
Mais cela n'a pas été le cas. Ils étaient très amicaux et évidemment informés de mon achat tardif.
Utiliser WhatsApp sur PC sans Téléphone [2 Méthodes]
Les inconvénients :
---
– Bien que j'ai déjà acheté la nourriture, vous avez un temps très limité. Cela peut causer du stress et des difficultés si vous prenez quelque chose pendant les heures de pointe.
– Vous ne savez pas (nécessairement) quel type de nourriture vous achetez.
Je peux également mentionner que j'ai essayé cette application à Oslo. Bien que ce soit la capitale de la Norvège, la ville compte à peine 700 000 habitants.
En d'autres termes : vous aurez (beaucoup) plus de succès à tester Too Good To Go dans les grandes villes européennes.
[TUTORIEL] Accéder au Presse-Papiers d'Android : 3 Apps
---
Avis d'autres sites web et de blogueurs
---
Mon avis sur Too Good To Go peut être utile et important, mais il vaut aussi la peine de mentionner l'expérience d'autres personnes avec l'application.
Sur Trustpilot, plus de 3900 personnes ont donné à Too Good To Go une note entre 1 et 5. Actuellement, la note moyenne est de 3,5 – ce qui est un peu bas.
Ce que j'ai vu tout de suite, c'est que la plupart des avis négatifs semblent se concentrer sur les restaurants et non sur l'application/le système.
---
QUESTIONS FRÉQUENTES
---
Q : Cela fonctionne-t-il à la fois pour Android et Iphone ?
R : Oh oui. J'ai deux téléphones différents et l'application fonctionne aussi bien sur les deux systèmes.
Q : L'application Too Good To Go est-elle gratuite ?
R : Elle est gratuite. Vous ne payez que pour la nourriture que vous achetez.
Cependant, veuillez noter que vous devez acheter la nourriture avec votre carte de crédit avant de venir la chercher.
Si, pour une raison quelconque, vous ne pouvez pas récupérer la nourriture que vous venez d'acheter, vous êtes perdant.
C'est du moins l'interprétation que j'ai donnée aux règles.
En d'autres termes : ne commandez pas quelque chose que vous n'êtes pas sûr à 100 % de pouvoir récupérer.
[4 Solutions] Qui Visite Mon Profil Facebook
Q : Puis-je utiliser l'application aux États-Unis ?
R : Oui, vous pouvez. Ou vous pouvez essayer.
Je ne peux pas garantir qu'aucun restaurant de votre région n'utilise actuellement Too Good To Go.
Ce que je peux vous garantir, c'est que les personnes à l'origine de l'application considèrent les États-Unis comme leur prochain grand marché.
Par conséquent, je téléchargerais certainement l'application et vérifierais de temps en temps s'il y a des restaurants ou des magasins voisins où vous pouvez aller prendre un casse-croûte.
---
Partager avec nous votre avis sur Too Good To Go
---
Donnez votre avis sur Too Good To Go, veuillez me le faire savoir dans la section "Commentaires" ci-dessous.
Je sais pertinemment que beaucoup de mes lecteurs ont tendance à utiliser les sections de commentaires pour partager des idées et leurs propres expériences. Je vous invite donc à écrire ce que vous pensez de cette société.
PS ! N'hésitez pas à écrire un commentaire brutalement honnête si vous n'en êtes pas satisfait. Même si je suis super content de l'application, je veux aussi entendre ce que pensent tous ceux qui ont eu de mauvaises expériences.